Professional Liability Insurance for Recruitment Agencies in Texas
Recruitment agencies provide an important service to those who are having trouble looking for work. They specialize in matching unemployed individuals with job vacancies — in addition to optimizing their applications by editing their resume or giving out pointers for interviews.
With so many responsibilities involved in this type of business, it's easy to make mistakes. However, even the smallest errors can have a big impact running a recruitment agency. If the client is unhappy with the outcome or a worker was negligent during working hours, it can cost the company a lot of money to fix the problem.
Fortunately, you don't have to face the financial burden alone because Quote Texas will make sure that you get the monetary assistance you need.
Protect Your Recruitment Agency with Quote Texas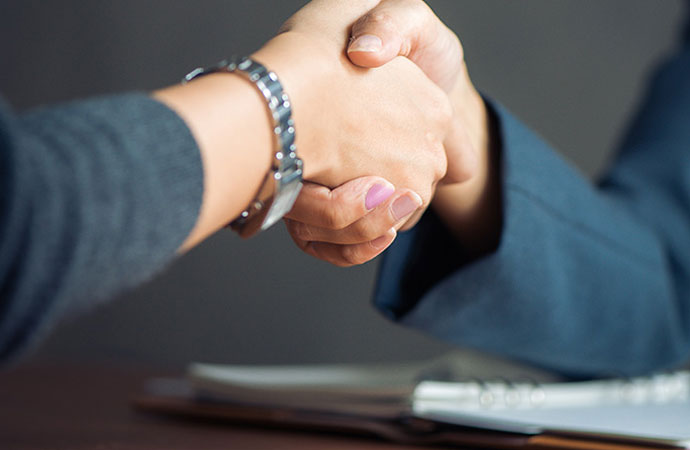 Contact Quote Texas if you're looking for a dependable insurance company in Texas. We've been creating customized insurance plans for various industries since 2001, so we know which policies will suit the needs of your recruitment agency.
Since you provide a specialized service, we highly recommend that you purchase a professional liability insurance. This policy will protect your business if ever you've been sued for the following reasons:
There were mistakes made in the service provided
You or an employee committed negligence while delivering a service
You weren't able to provide the services that were promised or advertised
Plus, we want to give efficient financial assistance and protection to every industry in the state. This is why our professional liability insurance is available to staffing, recruitment, and employment agencies in the following sectors:
Construction
Driving or haulage
Education
Engineering and technical
Financial services
Hospitality
Human resources
Interim management
Marketing, media, and communications
Nursing or medical
Oil and gas
Office or clerical Workers
Pharmaceutical and scientific
Public sector
Retail or sales
Telecommunications or IT
If you're interested in purchasing an insurance plan for your recruitment agency, Quote Texas will be happy to create one that's tailored to fit the needs of your specific business. We can also add the following coverages to further protect your company:
Breach of contract
Vicarious liability
Placed personnel dishonesty
Payment of withheld fees
Virus and hacking attach liability
When you're ready to insure your recruitment agency, contact Quote Texas at 844-402-4464. Our friendly insurance agents will be ready to discuss your options and give you more information about our insurance policies.