Personal Aviation Insurance in Texas
Whether airborne or grounded, Quote Texas Insurance meets your unique insurance requirements to protect you and your aircraft with personal aviation insurance. We access specialized personal aviation insurance markets on a larger scale to provide you with a custom coverage policy to meet your needs and your budget in Austin, El Paso, and throughout Texas.
Quote Texas Insurance obtains coverage for fixed-wing and rotor-wing aircraft, such as business jets, turboprops, single-engine, and multi-engine aircraft, light aircraft, and turbine helicopters that are owned personally. Call us at 844-402-4464 right now to take advantage of our affordable, personal aviation insurance coverage that will have you and your passengers or payload back in the air in no time.
Why Choose Quote Texas Insurance For Aviation Insurance in Texas?
Quote Texas Insurance has looked out for Texans with remarkable success utilizing a bespoke 8-step process that serves policyholders, rather than merely the requirements of insurance companies. Those steps include: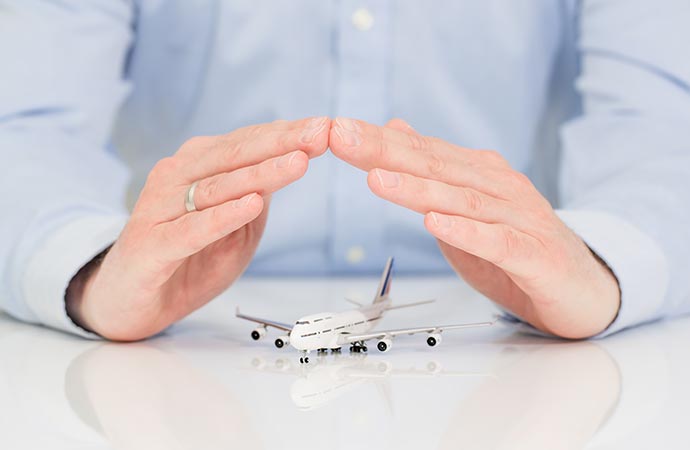 Quote Texas Insurance will review the policies of sixty-five of the most highly rated carriers to discover the one that comes closest to meeting the requirements of your particular company.
When it comes to making sure that only the most relevant coverages are chosen, we have direct conversations with the underwriters.
By using our insider information, we pit competing insurers against one another in order to get the most competitive rate.
Any provider that is reluctant to satisfy the particular coverage requirements and alternatives of our customer will be removed from consideration.
The finest of the top carriers that are still available are the ones whose bids for prices and coverages we evaluate and contrast.
We will advocate on your behalf, providing advice and going through all of the available quotation alternatives with you.
The ease of use, financial rating, value, as well as coverage, and cost are the criteria that we use to evaluate each firm.
We never need a customer to come into our office; finishing up your insurance over the phone or online is quick and simple.
Trust Quote Texas Insurance For Reliable Personal Aviation Insurance in Texas
Quote Texas Insurance, with its network of insurance providers, has a unique method in place to ensure that every client receives exactly the right desired coverage. This ensures you won't be overcharged for features you don't require. Our licensed staff is fully trained and educated in cost reduction and coverage enhancement. We also assist Texas customers with commercial general liability, commercial property insurance, and much more in Dallas, El Paso, and throughout Texas. To learn more about personal aviation insurance, call us at 844-402-4464 or contact us online to arrange a consultation.