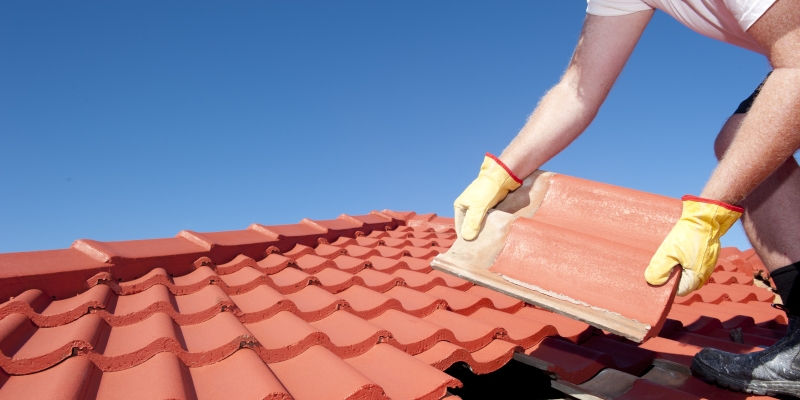 Insurance for Roofing Contractors in Texas
If it rained last night and you find yourself dry and safe inside the next morning, then you have a roofer to thank for that. Roofing contractors work to not only put roofs above people's heads, but also to repair and maintain these whenever necessary. Damage, for instance, can be incurred by your roof during harsh weather conditions, but a roofer with excellent workmanship can get it back in good shape in no time.
Roofers know that their job is a dangerous one, and if you run a roofing contractor business, then you know that you need to have insurance for both yourself and your workers. This is to not only protect you from costs that may come from various perils, but also to enable you to actually work on your projects without fear of financial ruin.
Two basic insurance policy types that you can choose to have are commercial general liability insurance and professional liability insurance:
Commercial general liability insurance – Commercial general liability insurance covers the basics, like the medical costs you need to pay when other people get injured at your work site or because of your company's activities. This can also cover for the costs of accidental damage you might inflict to other people's property.
Professional liability insurance – Professional liability insurance covers the costs of defending against claims of shoddy workmanship or errors in the service you provided. Additionally, it also provides coverage for injuries suffered by other people and damage to their property that stems from mistakes made by your workers.
Aside from general liability and professional liability insurance, roofers should also consider getting these policy types for their business:
Commercial property insurance – This is to help insure your company's office or building from losses that may come from perils like fires, thefts, vandalism, and civil disturbances like riots. Commercial property insurance can also help protect your investment in roofing equipment and office equipment, giving you the chance to replace whatever you lose to these events without having to pay for these things yourself.
Worker's compensation insurance – Roofers know the dangers involved in what they do. Injuries or even fatalities are possible with this line of work, so providing your employees with workers' compensation insurance protects them financially from mishaps by covering the costs of medication, hospitalization, loss of income, and many more.
Commercial auto insurance – This is another policy that you should consider adding to your insurance plan since accidents can indeed happen when you or your team of roofers are heading to and from a work site. Commercial auto insurance not only helps cover damages that your vehicle incurs or causes, but also liability damages, should the other party sue you.
These are just some of the policies that you can consider for your roofing business. If you want to know more about your insurance options as a roofer, don't hesitate to get in touch with us. We make insurance simple. Quote Texas Insurance can easily put together the right insurance policy for your specific needs. Simply contact us, and we will help you find out more about these and other policies you might need.