Commercial General Liability Insurance in Spring, TX by Quote Texas
Spring, TX is a census-designated place, or a CDP, located in Harris County with a population of 54,298 as of the 2010 census. ExxonMobil opened a 9000-employee campus near Spring, TX in 2014. This is a great opportunity for business in Spring to grow. Quote Texas provides the most optimal insurance policies for businesses in Spring.
Finding the optimal insurance policies for businesses is not as easy as one might think. With all the available companies with several insurance policies competing for your attention, it can be difficult to come to the right decision. Our job at Quote Texas is to make it super easy for you. You don't have to spend countless hours comparing policies to find the best ones. We'll do that for you so you can focus on the more important task of growing your business.
We have a network of 65 A+ rated insurance providers. Using our 8-step system and powerful computer software, we can easily go through all their policies and find the ones that can potentially match your needs. But we don't stop there. We bargain for the best prices and even pit insurance companies against each other so that you come out as the winner.
Quote Texas Provides Workers' Compensation Insurance in Spring, TX
Since 2001, we have been helping businesses unearth the most optimal insurance policies for their businesses. So far, we have helped more than 10,000 businesses make smart decisions when buying insurance. Here are some of the services that we offer in Spring, TX.
Commercial Auto Insurance - Every year, more than 10 million accidents happen in the US. This means that the very act of driving your vehicle is already a risk for your business. Don't be tempted into thinking that your personal car insurance is enough. You need proper commercial vehicle insurance if the vehicle is being used for your business. Make sure that you are fully protected. Talk to Quote Texas today.
Commercial Property Insurance - A lot of people depend on your business. Your employees rely on your business for their livelihood. Your customers rely on your products and services. Your suppliers get a portion of their revenue from doing business with you. Any disruption in your business could affect a lot of people. With this in mind, realize that protecting your commercial property should be one of your top priorities. Let Quote Texas find the best commercial property insurance for you.
Workers' Compensation - Your workers are your partners in growing a business. As a business owner, we know that you value their service and want to protect them as much as possible. Providing your employees with workers' compensation insurance is great for your employees but is also beneficial to your business. Happy employees will contribute more to the growth of your business.
Quote Texas Also Provides Homeowners Insurance in Spring, TX
Quote Texas also provides homeowners insurance in Spring, TX. For more information about this service, please send us a message via our Contact Us page or give us a call at 844-402-4464.
Customer Reviews from Spring
Blogs related to Spring
Protect Your Assets by Getting Equipment Insurance
When asked about getting equipment insurance, most business owners think that it's safe to skip it. However, entrepreneurs should get it. Here's why.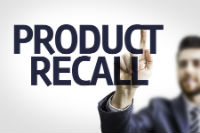 How Product Liability Insurance Protects your Business | Texas
Products that are not inspected, maintained, and well-reviewed by their respective companies can cause serious injury to the client.