General Commercial Liability Insurance in Rowlett, TX
Rowlett, TX is considered a "growing, upscale community", and rightly so. The average income of individuals and households are higher compared to state and national averages. In fact, most households in Rowlett make between $100,000 and $150,000 annually. It is good to have a business in this affluent city with almost 60,000 people.
However, starting and operating a business naturally comes with risks. Tornadoes have ravaged Rowlett as well as other extreme weather events including thunderstorm winds, floods, hails, drought, and heavy snow. There have also been cases of arson over the years.
Quote Texas helps businesses in Rowlett stay protected from untoward incidents by helping them find the best general commercial liability insurance available. We have perfected an 8-step process that defines the particular needs of a business and then matches them with the available policies from our vast network of providers. We only deal with the ones that offer the most coverage for the least cost.
Commercial Auto & Property Insurance by Quote Texas in Rowlett, TX
Different businesses in different industries will require very different insurance policies. We work with more than 65 A+ insurance providers to find exactly what kind of insurance you need. Below are just some of the services that we offer.
Count on Quote Texas for the Best Business Insurance in Rowlett
Quote Texas is built on a simple but iron-clad premise: We make insurance simple. We use the latest in technology and are able to sort through a long list of policies to pinpoint those that are best suited for your business. When you need our help, call 844-402-4464 or reach us online at our contact us page.
Customer Reviews from Rowlett
John Kochumman from Rowlett, TX
Reviewed on Review Central
Aug 26th, 2019
Miki Harel from Rowlett, TX
Reviewed on Review Central
Aug 31st, 2017
Great customer service experience!
Brian Green is awesome!!
Smooth and easy
All way through the process of customizing our Insurance needs.
Great company to work with and I totally recommend "Quote Texas insurance" to anyone looking for any type of insurance.
Blogs related to Rowlett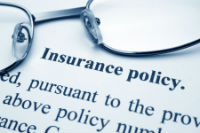 How Can General Business Liability Insurance Work for You and Your Business
It's important to get insured. Why? It's because general business liability insurance can safeguard your business against loss.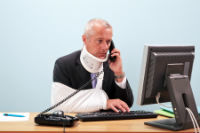 How to Avoid Facing Legal Issues When Filing For Workers Compensation | Texas
It is a good idea for companies to acquire workers compensation; however, incorporating this insurance into the business can be a bit tricky