Liquor Liability Insurance for Casinos Across Texas
Casino businesses require lots of investment & the assets present on the premises are usually quite expensive. An intoxicated customer under the influence of alcohol sold by your business may end up damaging business assets and may even physically harm other customers. Quote Texas can help cover for injuries, property damage, injury of an employee, & business interruption caused by a drunk customer. Additionally, we ensure you never pay more than you have to for any legal actions taken against you in the event of an unfortunate event.  
To obtain protective insurance for your casino business in Texas, call us NOW at 844-402-4464 to talk to a specialist from Quote Texas.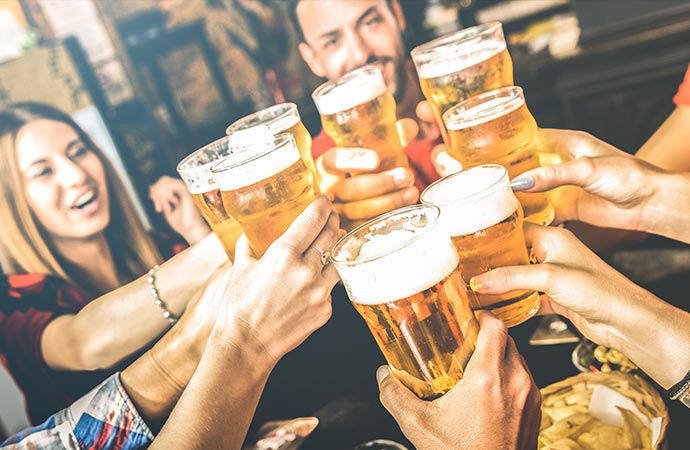 How Much Does Liquor Liability Insurance Cost?
Businesses that sell, serve, or distribute alcohol may benefit greatly from having liquor liability insurance. The cost of such insurance depends on the percentage of sales that comes from selling alcohol. However, other factors affect the cost of insurance. They include:
Coverage limit: Depending on your insurance policy's limit, the rate of insurance cost may increase or decrease.
Industry: Industries that face more risks due to the involvement of alcohol may have to pay more compared to other businesses.
Liquor sales: Based on the number of sales of alcoholic drinks made annually, your insurance rate may rise or fall.
Insurance Packages Offered By Quote Texas
Quote Texas provides various insurance packages for business owners across Cameron, Houston, Maxwell, Arlington, & other nearby areas in Texas. We can protect your casino from unexpecting threats and help you recover financially. Insurance policies we can get for casino owners include:
We provide insurance packages at competitive rates for businesses operating across Texas. Call us at 844-402-4464 or click here to get a quote!