Insurance for Vehicle Owners – Collision Repair Insurance in Texas
You might think that you are the world's most cautious driver, but the truth is, you can never really promise yourself that you won't be in an auto accident ever.
Whether your business relies on trucks, vans, trailers, buses, or cars, a reliable commercial auto insurance policy protects you from various liability risks and financial loss when your vehicle figures in a mishap.
One of the main elements you can include in your commercial auto insurance policy is collision repair coverage, which covers damage to your vehicle in the event of collision situations like the following:
If you are found to be responsible for an auto accident involving another driver, you can't really ask that person to pay for the damage your car has suffered. Collision repair insurance will help pay for it instead.
If the other driver is responsible for the accident, you can sue him for damages, but it won't always be helpful. If that person is uninsured or underinsured, you might not be able to get the full compensation you want.
If the other person chooses to challenge you in court to determine accountability, the court proceedings could take a long time. When you have collision repair insurance, you can get your vehicle repaired without counting on the court to award you compensation from the other party.
If you crash your vehicle into a stationary inanimate object, you won't be able to collect compensation because there's no one to take legal action against. What's worse, if you collide into someone's house or yard, it will be you who's going to pay for damages. Collision repair insurance helps lessen your financial burden by covering part of the repair costs for your vehicle.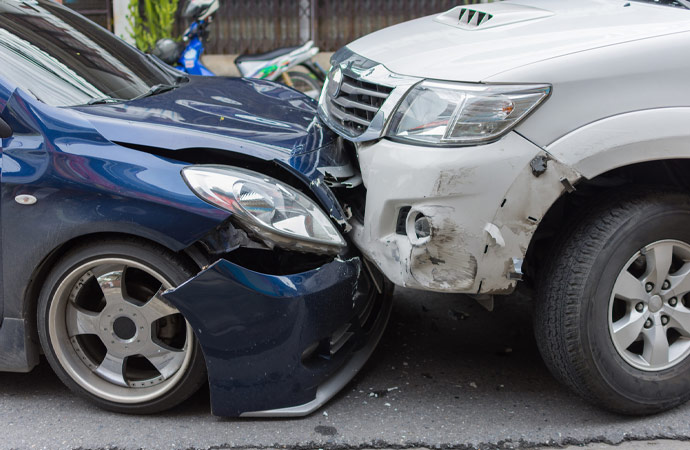 Do take note that collision repair insurance is subject to a deductible. The deductible is an amount that you will need to pay out of pocket to cover part of the amount needed to get the vehicle repaired or replaced. Any amount after the deductible is usually covered up to the actual cash value of your vehicle.
There are many factors that should be considered when getting collision repair coverage for your vehicle. Some of the things you need to take into account are the following:
The value of your vehicle when it was purchased
The age and condition of your vehicle
The durability of the vehicle
How prone the vehicle model is to accident or theft
The nature and extent of the damage (for example, if the vehicle is repairable or totaled)
Contact Us For Insurance for Vehicle Owners in Houston, Dallas-Fort Worth, San Antonio, & Austin
To make sure that you are getting the best value for your money, it's best to talk to professionals. Quote Insurance can help you come up with an excellent and cost-effective commercial auto insurance package with accompanying collision repair coverage that will help protect you financially should your commercial vehicle be involved in an accident.
Please contact us or call us at 844-402-4464 today to learn more.