Business Insurance in The Woodlands, TX
Owning your own business is a phenomenal feat in its own right. However, this success does come with a lot of setbacks. Since you are now taking care of your company, you need to make sure that it's well-protected in every sense of the word.
Yes, you need to concern yourself with possible fire outbreaks or floods, but sometimes, the problems you'll encounter won't affect your brand physically. There will be times when customer complaints and liabilities will come into light, and if you cannot correctly handle the situation, these problems can potentially shut your store(s) down. Thankfully, at Quote Texas, we have the solutions you need to cleanly solve these troubles.
Protect Your Company with the Right Insurance
With the right insurance, you can bounce back from any physical or financial problem. We have insurance policies for all kinds of situations, for businesses of all shapes and sizes. For your establishment, we offer extensive business insurance, as well as workers compensation insurance. Additionally, we provide other types of insurance that target specific needs, such as:
Commercial general liability insurance
Commercial property insurance
Commercial auto insurance
Insurance by industry
Equipment & tools
If you are ready to have your business prepared for any unforeseen or uncontrollable situation, feel free to contact Quote Texas at 844-756-8684. Not only do we provide comprehensive insurance policies in The Woodlands, but we also serve the entire state of Texas.
Get to Know The Woodlands
The Woodlands is a master-planned community and census-designated place located 28 miles north of Houston along Interstate 45. This community offers numerous entertainment venues, with two movie theaters and over 150 restaurants. The Woodlands is also home to a renowned community concert band, officially known as "The Woodlands Concert Band," that performs annually at the Independence Day celebration on Market Street.
The Woodlands predominantly attracts huge corporations and has several corporate campuses. These companies include Chevron Philips, Maersk Line, ExxonMobile, Petroleum Corporation, as well as Huntsman Corporation.  The Woodlands is also home to some of America's most well-known athletes, such as former professional basketball player, Matt Bullard, and Miami Dolphins NFL player, Arian Foster.
Blogs related to The Woodlands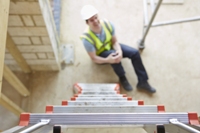 Why You Should Invest in Workers' Compensation Insurance and Employee Wellness | Texas
Workers' compensation insurance is a type of insurance policy that pays for the wages that an employee would have earned if he wouldn't have gotten sick or injured as a result of workplace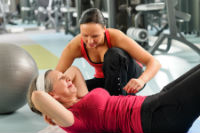 Do Fitness Centers Need Liability Insurance? | Texas
No matter how healthy your gym members are, accidents can happen inside your fitness center, so you might want to consider getting liability insurance for it.