Business Insurance in McKinney, Texas

Imagine this: your business struggles and strives to follow health and safety rules to the letter. As much as possible, you try to keep your everyday business moving smoothly, with as little injury as possible. Unfortunately, the bitter truth is that the possibility of accidents will always be there, no matter how hard you try to avoid it. There are clumsy customers who may slip and fall on a puddle within your store or office; somebody could attempt to sue your company for copyright infringement, or perhaps one of your workers could accidentally damage your customer's belongings. These are only a few of the possible mishaps that could occur when you least expect them.
However, there is a way out of these issues, so don't despair! Insurance is the surest armor to keep businesses, companies and institutions working at their best, even when they are enduring difficult situations. With insurance, your customers don't have to worry about paying for damages caused by disasters and events that are beyond their control. At the same time, you can give your workers the ability to pay for any medical bills if they encounter accidents during their work hours.
Complete Insurance Solutions for Businesses in Laredo, Texas
If you are looking for outstanding insurance plans and deals, then look no further than Quote Texas. Since the year 2001, we have been providing properties with the best coverage that suits their wants and needs; and today, businesses located in the surrounding areas of McKinney, Texas, can now experience the same security. With our various insurance plans such as commercial general liability, commercial property, commercial auto, business insurance, workers compensation, insurance by industry, and equipment & tools, there is no doubt that your business and its resources will be protected 100% of the time. If you are interested in us having your back during times of emergency, please give us a call at: 844-756-8684 or visit contact Quote Texas.  
Don't delay. Contact Quote Texas today and we'll help you be prepared! Call us at 844-756-8684! Our operators are standing by to take your call. 

Learn about McKinney, Texas
McKinney is a city in and the county seat of Collin County, Texas, United States, and the second in population to Plano. As of the 2010 census, the city's population was 131,117, making it the 19th-most populous city in Texas. It is part of the Dallas-Fort Worth metroplex, and is located about 37 miles (60 km) north of Dallas.
The Census Bureau listed McKinney as the nation's fastest-growing city from 2000 to 2003 and again in 2006, among cities with more than 50,000 people. In 2007, it was ranked second fastest-growing among cities with more than 100,000 people and in 2008 as third fastest. The most recent population estimate, produced by the city as of January 1, 2015, is 155,142.
The city of McKinney is a voluntary member of the North Central Texas Council of Governments association, the purpose of which is to coordinate individual and collective local governments and facilitate regional solutions, eliminate unnecessary duplication, and enable joint decisions.
Customer Reviews from Mckinney
Toby Duncan from Mckinney, TX
Reviewed on Review Central
Jul 23rd, 2018
I would tell them that Brian was the most helpful agent that I've dealt with in the past and that he was beyond attentive to my needs. I would recommend him and your company very highly.
Stephanie from Mckinney, TX
Reviewed on Review Central
Jan 31st, 2018
You have great customer service! It was nice to talk to a person when I called. All phone calls were returned quickly and questions answered specifically.
Blogs related to Mckinney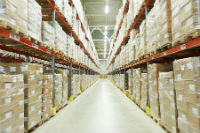 What Are the Common Types of Insurance for Retail Storefronts? | Texas
As a store owner, you must be able to accommodate the ever shifting line between a customer's wants and needs, while taking care of your staff, stock, and overall structure of your establishment.