There is no better feeling than knowing that your business – both big and small – is secured. It is a known fact that disasters can happen anytime, anywhere, and for companies that buy, sell, and produce products and services, these events can vary. From natural disasters to legal cases, it is quite difficult and complicated to cover their costs. Luckily, business owners can prepare for these unwanted events, by simply acquiring an insurance plan.
Do not see insurance as an additional expense. Instead, envision it as your best financial partner, whenever you are going through a difficult time. It was said earlier that disastrous events can strike abruptly, and if you and your building are not prepared for their aftermaths, it will surely affect the growth of your business. Insurance offers a different kind of disaster preparedness some emergency equipment cannot. Insurance will protect all your resources – both animate and inanimate – and at the same time help you cover the cost of all the damages and losses your company has sustained.
Complete Insurance Solutions for Businesses in Killeen, Texas
If your establishment is located in the surrounding areas of Killeen, Texas, and is in dire need of the best insurance plans that can be found on this state, contact Quote Texas, and we will be more than happy to provide you the insurance you and your business needs.
We offer various types of plans from basic to specific. These include:
Interested clients can reach us by dialing: 844-756-8684 or by visiting our contact page here.

Learn about Killeen, Texas
Found in Bell County, Texas, the city of Killeen is home to about 137, 147 citizens and counting. This city is directly adjacent to the main cantonment of Fort Hood, thus, its economy is heavily dependent on this location and the people stationed there.
Historically, this city remained as a relatively small farm trade center during the year 1940's. However, in the year 1942, Killeen no longer became isolated when Camp Hood (which was then re-commissioned as Fort Hood in the year 1950), was established to meet the demands of the Second World War.  Numerous laborers, construction workers, contractors, soldiers, and their families, began moving in, which marked the city of Killeen as a military boomtown.  
Today, Killeen has established numerous schools from private to public, and houses some of the most recognized colleges in the state of Texas. These include Killeen Independence School District (KISD), Memorial Christian Academy, and Texas A&M University – Central Texas. 
Customer Reviews from Killeen
George E Parks from Killeen, TX
Reviewed on Review Central
Jun 19th, 2018
Texas Quotes offered our company first rate quality insurance plans and services. Very prompt, professional, and courteous. A+ Delivery of Services and Customer Satisfaction. Thanks Quote Texas Insurance. Your Team Rocks. PCS Services.
Blogs related to Killeen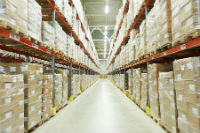 What Are the Common Types of Insurance for Retail Storefronts? | Texas
As a store owner, you must be able to accommodate the ever shifting line between a customer's wants and needs, while taking care of your staff, stock, and overall structure of your establishment.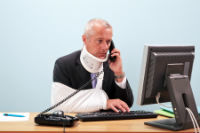 How to Avoid Facing Legal Issues When Filing For Workers Compensation | Texas
It is a good idea for companies to acquire workers compensation; however, incorporating this insurance into the business can be a bit tricky