Business Insurance in Dallas, Texas

Getting insurance is one of the most important things entrepreneurs can do to protect their businesses financially. With so many things that can go wrong, you simply can't afford to become a sitting duck for various risks. When you have business insurance, you can rest assured that you are covered from these unfortunate circumstances.
No matter what the nature of your business is, you are always exposed to common liability risks. Injuries that happen within your office premises or accidents that cause damage to your customers' properties can lead to costly litigations that can drain your finances. This is especially true for small and medium-sized enterprises, which often operate on a small financial base.
Quote Texas Insurance offers commercial general liability insurance so you won't have to pay out of pocket in the event that you are taken to court, found liable for an incident, and asked to pay compensation. Commercial general liability insurance covers liability issues like bodily injuries, damage to other people's properties, and advertising and personal injury.
Complete insurance solutions for businesses in Dallas, Texas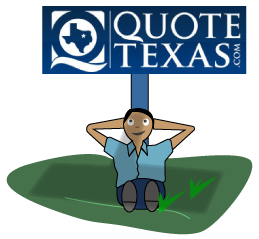 A complete insurance suite, however, requires more than just commercial general liability insurance. To afford our clients comprehensive insurance protection, we also offer policies which cover other types of risks. These include commercial property insurance, workers' compensation insurance, professional liability insurance, commercial auto insurance, and construction and equipment insurance.
Additionally, you can also take advantage of our standard homeowner's insurance policy, which you can get for your personal residential property. You can also check out the different policies we have created for specific professions.
If you live in the Dallas-Fort Worth Metroplex, please get in touch with us through our contact page or call us today at 844-756-8684. Our insurance professionals can walk you through the most important coverages available from our portfolio, and they can also help you create a personalized policy for your business.

Learn about Dallas, TX
The Dallas-Fort Worth Metroplex is the fourth largest metropolitan statistical area in the United States. Made up of the Dallas-Plano-Irving and the Fort Worth-Arlington metropolitan divisions, the DFW Metroplex has a total population of more than 6.8 million people. It is also the 6th wealthiest urban agglomeration in the U.S., with a real GDP output of more than $420 billion in 2012.
Both Dallas and Fort Worth can trace their modern history to the 1800s, although indigenous American history goes further back. Dallas was founded in 1841, while Fort Worth was established in 1849 as an army outpost. Although hit by a severe economic downturn in the 1870s, Fort Worth recovered quickly and experienced an economic transformation. Dallas also became a business, trading, and industrial center by the end of the 19th century.
Today, the DFW Metroplex is a dynamic economic hub populated by electronic, computing, telecommunications, and aviation firms. The defense manufacturing and oil and gas industries also maintain significant operations in the city. The DFW Metroplex is also home to the Dallas/Fort Worth International airport, one of the busiest airports in the world.
Customer Reviews from Dallas