Business Insurance in Austin, Texas
Putting up a business always comes with its risk. While it is inevitable that you will face these risks at one point or another, you should take precautions to help reduce the impact these risks have on your enterprise. The only way you can protect your investment and to protect yourself when you have a business is to get the right insurance.
Having the right insurance from the right provider will help you stay protected financially when things go wrong or when someone tries to cause problems for your business. There are a lot of obstacles you need to hurdle when you have your own company and being prepared is the best move you can make for your business. When you need help finding the right insurance for your company in Austin TX, the company that can provide you with this is Quote Texas.
Why Quote Texas is the Right Choice

Our insurance company specializes in giving businesses big and small the right insurance for every need that a company has. Our lineup of insurance offerings is made to help businesses thrive even when there are hindrances in the way. Aside from the standard commercial general liability insurance, Quote Texas also offers:
Quote Texas also offers Austin TX residents a homeowners' insurance policy for their homes. Keep your home protected from repairs that are costly and may arise due to calamities and accidents. Our homeowners' policy covers the cost of repairs and reconstruction when a home suffers from damage caused by fires, riots, water, explosions, and even crashing vehicles. This policy can also cover losses brought about by theft and vandalism, falling objects, and even crashing aircraft.

Learn about Austin, TX
The city of Austin in Texas traces its roots to 1839, when the Congress of the Republic of Texas formed a commission to survey areas for the country's new capital. The commission chose a site originally known as Waterloo,which was strategically located between important routes.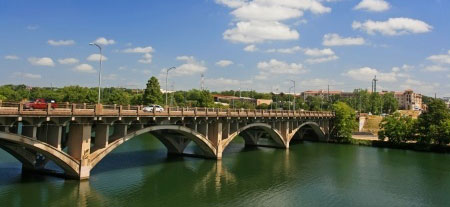 The republic's president, Mirabeau Lamar, assigned entrepreneur Edwin Waller to design the city's downtown grid plan. In the same year, the first auction of lots from the new city was held. During its early years, the founders of Austin received intense opposition from political rivals who didn't want the area for the new capital. In 1845, however, the republic's fourth president, Anson Jones, finally decided that Austin should be the capital, even as the Texas Congress voted for the country to be annexed by the United States. After going through the bitter conflict that was the American Civil War, Austin saw a period of population boom and economic growth. Beginning in the 1870s, Texas became a major center of cotton and cattle in the region. These industries would remain strong until diminishing in importance a few years later. The first public schools in the city opened in 1881, while the University of Texas at Austin was inaugurated in 1883. The state capitol building opened in 1888.

Between the 1920s and 1930s, Austin initiated development projects that would create many of its parks and recreational areas. By the 1950s, the city has become one of the largest metropolitan areas in Texas. Today, more than 890,000 residents call Austin their home. Aside from being a center of culture and the arts in the region, the city is also a hub of software businesses and home to leading manufacturers of semiconductors.
Customer Reviews from Austin
Blogs related to Austin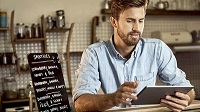 The Many Faces of Commercial Liability Insurance
If you've recently started your own business in Texas, you probably took out some degree of commercial liability insurance. But do you know whether you actually provided yourself with the right kinds of liability insurance to suit your Austin restaurant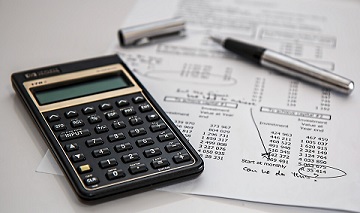 Avoid These Small Business Insurance Pitfalls
It's wise for most companies to get some kind of insurance to protect against liabilities they may encounter over the course of everyday operation. Many small owners may not be familiar with best practices or insurance requirements.