Business Insurance in San Antonio, Texas
While it is always good to prepare for health and safety risks in the workplace, accidents can still happen anytime. That's why it is important to have ample protection when it comes to common liability risks.
At Quote Texas Insurance, we understand your need for a dependable insurance coverage when mishaps do occur. Our commercial general liability insurance can protect you from various liability risks, including bodily injuries suffered by third party individuals and damage to the properties owned by your clients or by bystanders. It also covers advertising and personal injury.
Complete insurance solutions for businesses in San Antonio, Texas
Don't stop at getting only commercial general liability insurance. On a daily basis, businesses face other possibly serious risks, from employee injury and auto accidents, to building damage and errors and omissions lawsuits.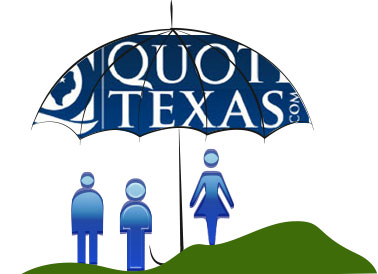 To cover these events, Quote Texas Insurance also offers commercial property insurance, workers' compensation insurance, professional liability insurance, commercial auto insurance, and construction and equipment insurance. You can also check out our profession-specific insurance policies so you'll have a better idea how we can help people working in your sector.
In addition to these business-related insurance policies, you can also take advantage of our homeowner's insurance policy, which helps protect you financially in the event that your home or its contents experience damage or losses.
If you live in San Antonio, Texas, please call us today at 844-756-8684 or contact us using this page. We are prepared to help you create an individualized insurance plan for your business or home.

Learn about San Antonio, TX
Located in the Southwestern United States, the city of San Antonio in Texas is the seat of Bexar County. It is the seventh most populated city in America, with a population of more than 1.4 million people. The San Antonio-New Braunfels Metropolitan Statistical Area, on the other hand, is home to more than 2.2 million people. The first European explorers to arrive at the area where San Antonio now stands were Spanish catholic missionaries. They named the area after St. Anthony of Padua when they reached a settlement of Payaya Indians on June 13, 1691, the saint's feast day. The town was officially founded 27 years later in 1718. Initially settled by these missionaries and migrants from the Canary Islands, San Antonio became the largest Spanish settlement in Texas. It also became witness to battles during the Texas Revolution and the American Civil War. Like other predominant Texas cities, railroads became an important part of San Antonio's growth and development. Today, the city's diversified economy runs on various sectors, including oil and gas, tourism, military, health care, government civil service, and financial services. The metropolitan area generated some $97 billion in GDP in 2012.
Customer Reviews from San Antonio
Estimate Request from San Antonio, TX
john michael g. on June 13, 2016 4:52:41pm
Black car service insurance.
Yvette R. on March 16, 2016 2:35:25pm
if someone can call after 530 pm
Juan C. on March 10, 2016 1:40:29pm
I need an estimate for residential building contractor's insurance at least limits and liabilities $400,000 per occurrence and aggregate and $1,000,000 aggregate. I've been in business 23 and 35 experience years.
Shannon R. on February 8, 2016 1:37:09pm
We are looking to get a quote on this vacant home. I am currently in remote Tennessee and the phone doesn't always work
Fernanda P. on December 7, 2015 12:41:49pm
It's a duplex with tenants on both units
Hector A. on September 9, 2015 11:36:50am
Good Afternoon I'm looking for a liability insurance for 2,000,000 USD, can you give me some information Thank you very much. Kalu Balloons Company 4315 Fondren ST San Antonio TX
Abraham M. on July 30, 2015 9:59:17pm
I need a quote for my business
Roxana D. on May 18, 2015 5:55:57pm
Hello, I would like to know if you offer umbrella insurance a long with general, workers comp,and commercial auto?? Thanks